General Policies​
All current Davidson College students can join our Mailing List! Contact an Executive Board member.
Membership is based purely on event attendance, the standards of which vary each semester.
There is no GPA requirement!
Our events are open to all students, regardless of their membership status.
​Induction ceremonies occur at the end of each semester.
​Study abroad does not affect prior membership status. ​​
---
Induction/Membership Renewal Requirements for Fall 2017

Career Insider: Inside Legal Careers panel (October 11, 7.30pm, Alverez Union 900 Room)
Greater Charlotte Law School Fair (November 9, 3-5pm, Alverez Union Atrium)

NYU Law Information Session (September 26, 11.05am, Alvarez Union 209)
Duke Law Information Session (October 24, 11.05am, Alvarez Union 209)
Law School Fair Preparation
​Film Screening: Legally Blonde

*REQUIRED
*OPTIONAL (Attend One)

NB: In most circumstances, absences from required events require 24 hours notice in order to be excused. Please contact either the President or Vice-President.
Powered by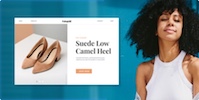 Create your own unique website with customizable templates.